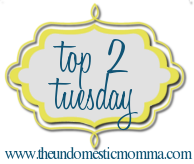 "Friendship is the hardest thing in the world to explain. It's not something you learn in school. But if you haven't learned the meaning of friendship, you haven't really learned anything." – Muhammad Ali
I have learned LOTS about friendships in the past year alone.
1. My friendship with those with kids is way different that my friendships with those without kids, my friendship with Catholics is different than my friendship of non-Catholics, OK well I guess I need to say that ALL my friendships are different. There. That is what I meant. This one is pretty obvious but at the same time a little bit tough to swallow when you first realize it.
2. Not to expect too much out of my friends. It's like going to a movie with very low expectations.....you are NEVER dissapointed. I think that sounds bad but it's true. Once I realized that the world does not revolve around me....guess what??? My friendships got SO MUCH BETTER!!!! I don't ever get upset when a friend cancels something or can't do something, or forgets something or whatever it may be. I may be sad for a minute but I quickly realize it is never worth losing a friend over and I go on loving that person just the same as before. I
am sure
know for a fact that I have let so many people down and I know I will in the future, the cool thing about having friends is that they can forget about all that and love you just the same.
In the past few years I have, by the grace of God, developed some amazing friendships, and somehow over the years kept some good friends....."Make new friends and keep the old, one is silver and the other is gold" Thank you to all my friends for being there for me in so many different ways.